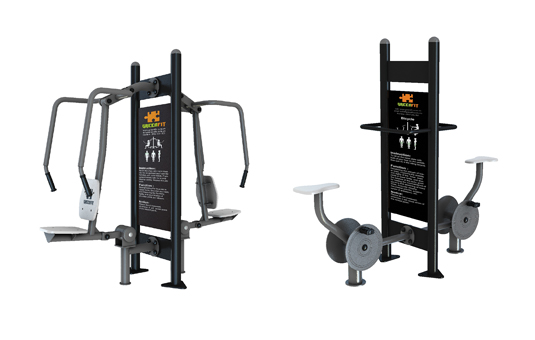 Green Fit Gothenburg
Green Fit Gothenburg is our unique and convenient range of products with two devices with the same functionality in one product set. Gothenburg will bring satisfaction and great experience when there is always your family and companion to practice together.
Gothenburg focuses on stretching muscles by combining aerial walking exercises, hip rotation, chest tension to burn calories in a maximum way. Besides, stretching exercises are a great way to help blood circulation, the amount of oxygen and nutrients that bring more muscle bundles, more muscle flexibility, flexible joints and less tension straight.
Our Gothenburg outdoor fitness equipment collection, designed by top experts in Sweden, will make the most of the difference and impress.
Green Fit is proud to be the leading brand in providing outdoor fitness equipment for adults and children of all ages. Explore our outdoor fitness solutions and discover how you can promote public health, an active lifestyle, wellness and fitness where you live.
If you have any questions or are interested in Green Fit products, please contact us for advice and answers. We are looking forward to supporting you.