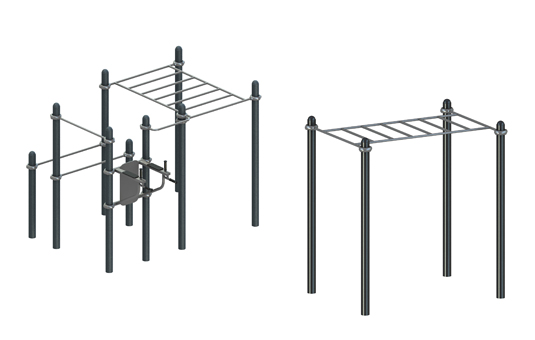 Green Fit Sundsvall
Keeping up with the trend, Green Fit Sundsvall is a product line specializing in supporting the Street Workout (street sports). It is a novel sport that uses the weight of the body while incorporating other sports such as track and field, gymnastics, and solitary bar during training.
It's not just a practice method, but also a new way of life, a unique style for those who practice, especially young people in big cities. In addition to the health benefits, Street workout also trains the will and resilience to overcome the challenges like conquering the peaks in training.
Our Swedish design experts have researched and launched the Green Fit Sundsvall range of products, with flexible and easy difficulty to provide an excellent and exciting experience for learners.
Green Fit is proud to be the leading brand in providing outdoor fitness equipment for adults and children of all ages. Explore our outdoor fitness solutions and discover how you can promote public health, an active lifestyle, wellness and fitness where you live.
If you have any questions or are interested in Green Fit products, please contact us for advice and answers. We are looking forward to supporting you.