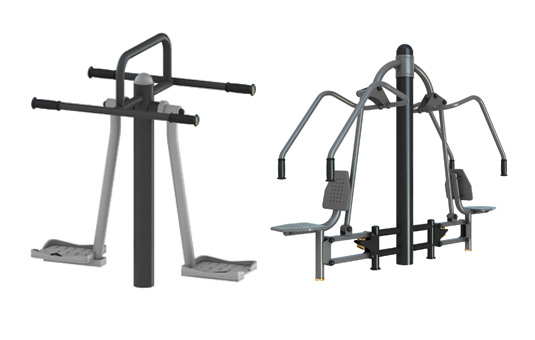 Green Fit Stockholm
Green Fit Stockholm is a diversified and flexible product line that combines many different sports. These include stretching exercises, shaking or rotating hips, crunches, single beams and especially one or more people can be exercised on the same equipment.
Stockholm's design is safe, simple and easy to practice even for the first-time experience. Each of our devices will be compatible with each muscle group on the body you want to target, practice persistently and adequately every day; you will have a desirable physique and improve health gradually.
These exercises will help increase and control the heart rate, support increased blood circulation. From there provide more oxygen to the whole body in general and muscle cells in particular; allowing the cells to burn excess fat more efficiently during exercise and at rest.
Green Fit Stockholm will be the perfect choice for public sports areas in parks, residential areas, where all ages and abilities can practice their way in the best way.
Green Fit is proud to be the leading brand in providing outdoor fitness equipment for adults and children of all ages. Explore our outdoor fitness solutions and discover how you can promote public health, an active lifestyle, wellness and fitness where you live.
If you have any questions or are interested in Green Fit products, please contact us for advice and answers. We are looking forward to supporting you.